The application areas of Barbecue Smokers are extremely diverse, so you can quickly lose track. Many are wondering what actually is – the difference between the preparation methods:
Following are some main reason which distinguishes them from one other:
Smoke
The main advantage of smoking is that one can preserve meat and fish. This is particularly important for foods that would run quickly under normal conditions and thus no longer edible. Fresh fish is one example.
In addition, by changing the smocking – the color, the smell and the taste of recipe changes instantly. The intensity of the smoke flavor can be set individually with the choice of a particular type of wood. The wood thus creates a certain flavor.
During fumigation distinction is made between different methods: Between hot and cold smoking. The advantage of cold smoking lies in the longer shelf life of the food. Warm Smoked food must be consumed as soon as possible.
With the cold smoking especially sausage, bacon or ham further processed, as these are not always eaten immediately. However, this process may take several hours or even days. However, the support cost of smokers is very low.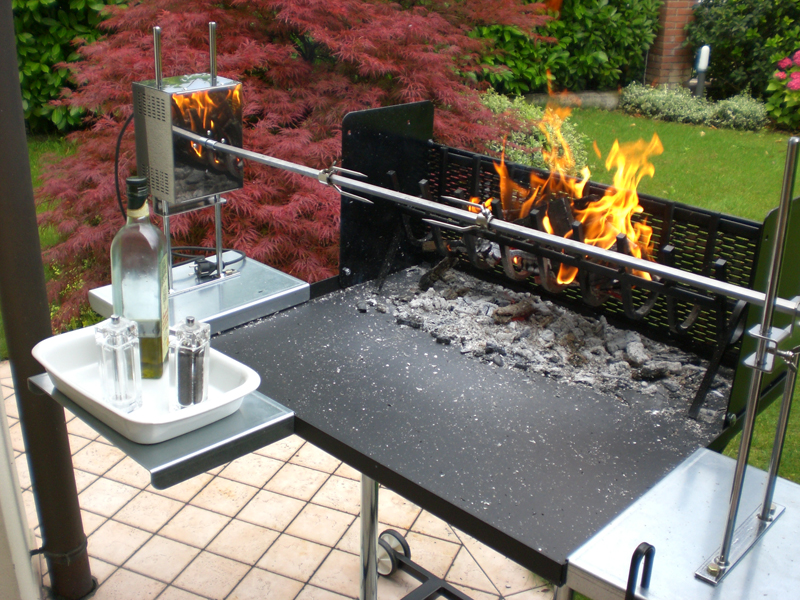 Grilling
When grilling the meat or fish is over an open heat source and is cooked by the heat generated. The surface of the food is roasted.
Depending on whether you use a charcoal grill or a gas grill, and the smoke flavor is different. In comparison, a charcoal grill brings a more intense flavor than a gas grill.
Since the temperatures when grilling can be poorly regulated, it is difficult to maintain a constant temperature.
In addition, the grill food loses much liquid as you can as opposed to Smoker disclose any liquid.
However, an advantage is the low time required and the crispy results. Note, however, that a charcoal grill must be constantly monitored.
Barbecue
The barbecue is particularly interesting because of the so-called low-temperature cooking.
Even the Indians in America tried to this method by, processed buffalo meat, which was wrapped in furs between hot stones.
Nowadays the smocking is still happening on the same principle. While the meat is cooked until at a temperature of about 80 ° C until the core temperature of between 55 and 70 ° C.