Gadgets are becoming increasingly popular in homes, but no room has benefited more from gadgets than the kitchen. Gone are the days when a few chopping knives and some saucepans were enough to get by on: now there are gadgets for almost every conceivable purpose, all designed to make our lives in the kitchen easier. Here is a run down of some of the best gadgets currently available on the market.
Mini Blowtorch
The mini blowtorch has become as common in the modern kitchen as the potato peeler. Whereas in the past, if you wanted to give your creme brulee the perfect finish, or make sure your pork crackling came out perfect and crispy, you had to plan it to perfection. Now, you can just whip out your mini blow torch and hold it for a few seconds over the finished article until it looks just like it does in the recipe book. Whether you use it to caramelise sugar toppings, brown a joint of meat or crisp up cheese toppings, this is one gadget that no kitchen should be without.
Cut-Resistant Glove
Cuts pose a constant risk to chefs in the kitchen, and whether you pick them up while grating carrots or chopping onions, they can become a painful nuisance. Now, you can banish annoying cuts from your kitchen by purchasing yourself a pair of cut-resistant gloves. These gloves come in a range of materials, and they will make your kitchen activities a lot easier.
Food Processor
If there is one tool that no kitchen can be without, it is the food processor. A high-quality food processor can make your kitchen activities a lot less time consuming and you can create a whole wealth of exciting dishes to brighten up meal times.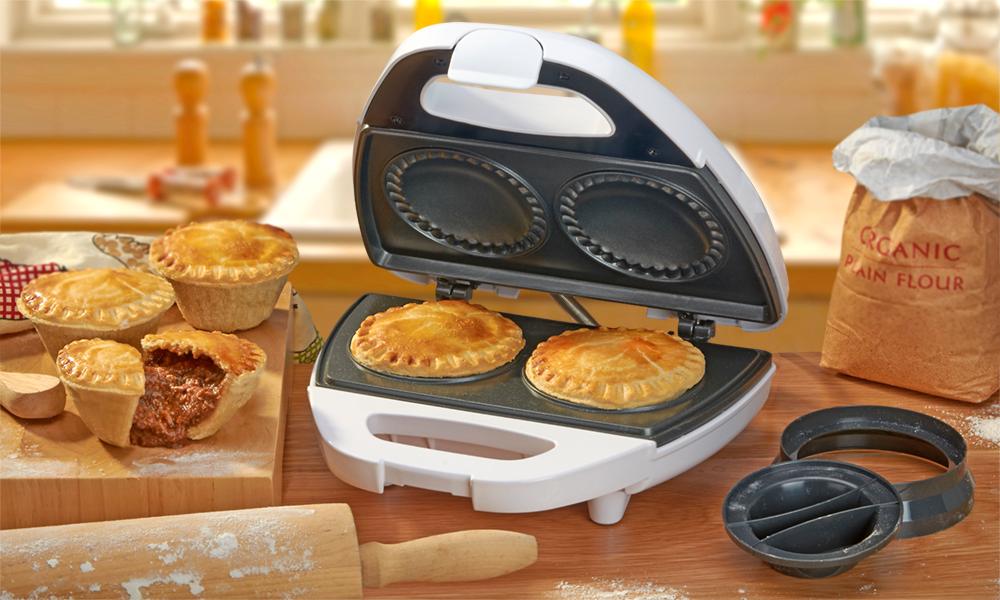 The newest models on the market come with a whole range of useful features, including glass blenders for making shakes, powerful motors, weighing functions and even tools to enable you to make dough for bread. In short, your kitchen should not be without one.
Magnetic Tin Opener
Fed up of opening tins only to have the sharp lid fall to the floor or cut your hand? Now you don't have to worry anymore because you have the magnetic tin opener. This simple gadget catches the opened lid and prevents it from escaping or causing damage, allowing you to get on with the business of preparing your meal.
TV Fridge
Kitchen gadgets don't come much more impressive than this. If you find yourself spending an exorbitant amount of time in the kitchen, and as a result end up missing out on your favourite TV shows, why not just get a fridge that comes complete with a TV screen? You'll never have to miss your favourite shows again.
Kit Out Your Kitchen Properly
The above gadgets are just a few of the hundreds available for modern kitchens, all of which can help to make your cooking activities a lot easier and more enjoyable. Try some of them out for yourself and see just how fun spending time in your kitchen can be.